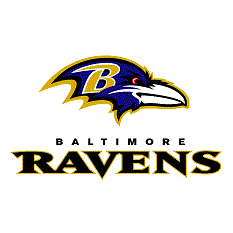 Why Ravens you might ask.
Well as I got more and more into NFL (back in the days when it was broadcast on TV2 Zulu - with (in my opinion) the best Danish NFL commentators .. NFLming (aka Claus Elming) and Jimmy "Falkeøje" (eng: Hawkeye) Bøjgaard) I "needed" to pick a team and as Baltimore is the only city in US I've stayed in it seemed an easy pick.
A lame reason you might say,
but it's what I got.
All in all it's been a joy to be a "Raven", a lot of excitement - sometimes almost too much.
The best seasons of cause being 2000 and 2012 with the SuperBowl wins.
The worst you ask ... can't remember.